Carol L. Hill, PA
Carol L. Hill was born in Winchester, Indiana and grew up in the small town of Lynn, Indiana, where her mother still live. She graduated summa cum laude in 1977 from Ball State University in Muncie, Indiana, earning a Bachelor of Science degree with majors in history and political science. After getting married and moving to Virginia, she obtained her law degree with high honors from The George Washington University in Washington, D.C. in 1980. Carol was admitted to the Virginia State Bar in October, 1980 and the Florida State Bar in May 2008. She was admitted to the U.S. District Court for the Eastern District of Virginia and to the United States Bankruptcy Court for the Eastern District of Virginia in 1982. Carol practiced with firms in Woodbridge, Arlington, Springfield before opening her own office in Manassas, Virginia. After moving to Florida she has now opened up her own office in Frostproof, Florida.

While in Virginia Carol was a member of the Prince William County Bar and a member of the Bankruptcy, Criminal Law and Family Law Sections of the Virginia State Bar. She was also certified by the Virginia Supreme Court as a certified Guardian ad Litem for the Juvenile and Domestic Relations Court. In 1996, Carol received an award from the Prince William County Bar Association as the Court Appointed Attorney of the Year for the General District Court for 1996.

Carol has been married since 1979 to Eric Hill, who was the director of Corporate Accounting for a company in Washington, D.C. before they moved to Florida. While she and husband Eric have no children, they are proud "parents" of two small dogs (Teddy and Jules), who are a lot easier to have watched when they go out of town than children. Carol and Eric enjoy traveling, mostly to the warmer climates of the Caribbean.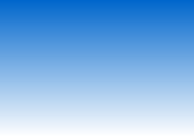 All Rights reserved
E-Mail: chill@carol-hill.com
Business Company
Attorney at Law
101 East Wall Street
Frostproof, Florida 33843

Phone: (863) 635-4400
Fax: (863) 978-1761