Carol L. Hill, PA

Why do you charge for consultation?

I charge a $50.00 consultation fee for all types of cases except for bankruptcies. Some attorneys do give free consultations. However, many of them allow you only 15 minutes of their time. This gives you the opportunity to receive only the most basic information and no time to ask any questions referring to your particular situation. Your case is very important to me and there is no way that I can effectively advise you without having an opportunity to discuss your case in detail. This requires that I schedule an hour to talk with you. Most of my appointments do in fact take an hour. If you retain me for your legal need, then the consultation fee will be credited to your account.

What types of cases do you handle?

Most of my practice involves domestic relations, bankruptcy, business law, wills, criminal and traffic cases, although I do handle certain other cases.

What if the type of case I am interested in is one that you do not handle?

I will attempt to refer you either to another local attorney or to the Florida Lawyer Referral Service.

What is an uncontested divorce?

An uncontested divorce is a divorce in which there are no property rights to be determined, no child or spousal rights to be determined, and no custody rights in issue.

Can I pay the fee for my bankruptcy in payments?

Yes, I will accept payments with regard to bankruptcy fees. However, I will not file the case until I receive all the money.

Do you have any additional information about bankruptcy in general?

Yes! See the write-up elsewhere in this web site.

What jurisdictions do you practice in?

Primarily in Polk County Florida, which includes the surrounding incorporated cities. Our office is located in Frostproof, Florida for easy access in the local area.

How long have you been in practice?

I have been in practice for over 30 years altogether. Previously, I worked for a firm in Woodbridge, then a firm in Arlington, and then a firm in Springfield, before opening my own practice in Manassas, Virginia in 1990. I opened my own practice in Frostproof, Florida in 2008.

All Rights reserved
E-Mail: chill@carol-hill.com
Business Company
Attorney at Law
101 East Wall Street
Frostproof, Florida 33843

Phone: (863) 635-4400
Fax: (863) 978-1761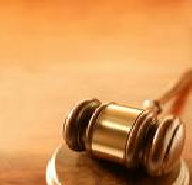 Frequently Asked Questions
Your case is important to you and therefore to me. A brief telephone discussion does not give us the needed opportunity to exchange information which I will need in order to properly advise you.