Carol L. Hill, PA
1. WHAT IS A WILL?
A will is a signed writing in which a person (often referred to as the "testator") directs what is to be done with his or her property after death.

2. DO I HAVE TO HAVE MY WILL PREPARED IN THE STATE OF MY PERMANENT RESIDENCE?
Each state has its own very specific laws as to what is necessary for a will to be valid in that state. For example, you cannot execute a valid holographic will in Florida—that is, a will written totally in the handwriting of the Testator, without any formal execution and witnesses. However, you can execute a valid holographic will in other states. Therefore, it is important to have a will drafted by an attorney who is familiar with the laws in the state where you live. In addition, each state also has specific rules about who a person may intentionally choose to leave out of their will and what a person's spouse is entitled to, regardless of whether provision is made for the spouse in the will or not. For example, in Florida, if the decedent is survived by a spouse or minor children, homesteaded property can NOT be devised to anyone else.

3. WHO MAY MAKE A WILL?
Any mentally competent person who is at least 18 years old may make a will. Later proof of fraud, duress, or undue influence by another person or the testator may cause the will to be invalid.

4. WHO SHOULD HAVE A WILL AND WHY?
Every mentally competent adult should have a will. Here are a few of the reasons:
a. You can direct how you want your property divided upon your death.b. You can name the person you want to handle your estate (called the "personal representative").c. You can reduce the expenses of administering your estate.d. You can save taxes.e. You can nominate a guardian for your minor children.f. You may provide for a trust for the support and education of your children or the support of some other person without the necessity of costly court proceedings.

5. MUST A WILL BE WITNESSED? MUST IT BE NOTARIZED?
In Florida, the signing of a will must be witnessed by two competent persons, who also must sign the will in front of the testator. Although the law does not require a will to be notarized, it is highly recommended practice, followed by most lawyers. If the testator's and witnesses' signatures have been notarized, with what is called a self-proving affidavit, the will is presumed to properly executed and is accepted by the court without testimony from the witnesses.

6.HOW LONG IS A WILL VALID?
Your will is valid until you revoke it, generally either by physical destruction (tearing or burning it up, for example) or by signing a superseding will or written revocation. If you get divorced after signing a will, the law may consider the will partially or totally revoked. If you are married, your spouse may have rights in your estate regardless of what is provided in your will. IN THE EVENT OF A DIVORCE OR REMARRIAGE OR ANY OTHER IMPORTANT PERSONAL EVENT, IT IS VITAL TO RE-EXAMINE YOUR WILL TO MAKE SURE THAT IT REFLECTS YOUR CURRENT SITUATION.

7. MAY A WILL BE CHANGED?
Your will does not take effect until you die; therefore, it can be changed at any time during your life, as long as you are mentally competent. Traditionally, wills were changed by an amending instrument called a "codicil," but with the development of modern word processing technology, it is usually better and just as easy to sign an entirely new will when you wish to make a change.

8. WHAT HAPPENS IF YOU DON'T HAVE A WILL?
If you don't have a will, a state statute directs who will receive your property, regardless of your wishes. In Florida, if you die survived by your spouse and no children, your spouse takes all. If you are survived by a spouse and children, ALL of whom are also children of your spouse, your spouse receives the first $60,000 of your estate and your spouse and children split the rest equally. If you have children who are NOT also children of your current spouse, your spouse and your children share in your estate 50-50. Florida also has specific laws with regard to the disposition of homesteaded property. In general, homestead property of a deceased Florida resident consists of up to 160 contiguous acres outside a city limits, or up to ˝ acre inside a city limits, which is used as the decedent as his permanent residence. If the decedent is survived by a spouse or minor children, homesteaded property can NOT be devised to anyone else. In general, if the decedent is survived by a spouse and minor children, the surviving spouse takes a life estate in the property and the minor children take the property at the spouse's death. These laws do not apply to property held as tenants by the entireties, which is property held jointly by husband and wife, in that specific form of ownership. Property held as tenants by the entirety passes by operation of law to your spouse, and is not subject to the restrictions above regarding homestead property.

9. IS JOINT OWNERSHIP A SUBSTITUTE FOR A WILL?
In most cases, joint ownership is not an acceptable substitute for a will. Contrary to popular belief, joint ownership of assets between husband and wife often results in excessive estate taxes. Joint ownership between parent and child may foster disputes between family members and cause unexpected and unnecessary gift taxes.

10. IS A LIVING TRUST A SUBSTITUTE FOR A WILL?
A funded revocable ("living") trust can be a valuable and important part of the estate plan for many people, but it does not eliminate the need for a will. A living trust requires that you actually TRANSFER assets into it in order for it to have any effect at all, which means that it requires preparation of some paperwork. Even if you have a living trust, you will still need a will to dispose of those assets that have not or cannot be placed in the trust. As useful as they are, living trusts are not appropriate for everyone. Only your lawyer can tell you if you should consider one, and only your lawyer should prepare it.

11. WHO SHOULD DRAFT YOUR WILL?
A person who drafts a will must be familiar with the law in order to avoid the many pitfalls and to comply with the formalities necessary to assure the will's validity. Only a practicing lawyer is professionally qualified to give you advice regarding your will, to prepare your will, and to supervise its signing. Certainly, there are will forms out there that you can obtain very cheaply. However, the preparation of a professionally drawn will is a relatively small investment in ensuring that your final wishes are observed. Once you are gone, it is too late to correct any mistakes which you made in drafting the will yourself and your intended beneficiaries could be the ones to suffer, as your estate could be partially wasted in an unnecessary will contest.

12.WHAT TYPES OF ASSETS PASS OUTSIDE THE WILL?
There are certain assets that your will does not control the disposition of. In general, if you have an asset that you have the specific ability to designate the beneficiary, that designation controls over the contents of your will. Examples would be real estate or a bank account held jointly with another person with right of survivorship, certain annuity or pension benefits with a survivor designation, and proceeds of life insurance policies paid to a specific beneficiary, etc. It is important to note that, while these assets do not pass through the will, there may be other estate ramifications of those assets, such as if attempt to disinherit your spouse, etc.

Planning your financial affairs is a very personal and individual matter. You should decide for yourself the general purposes you wish to accomplish, then consult with Carol and any other advisors (accountant, financial planner, life insurance agent) to plan properly how to accomplish your goals.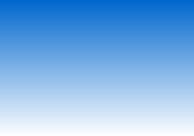 All Rights reserved
E-Mail: chill@carol-hill.com
Business Company
Attorney at Law
101 East Wall Street
Frostproof, Florida 33843

Phone: (863) 635-4400
Fax: (863) 978-1761